Whilst we have a fair number of American clocks, trying to prize one out of Paul's hot little hands is virtually impossible. It was the 'Blacksmith' quality of these movements that first fired his enthusiasm - if you want to know about them and have a few hours to spare try asking him.
There are a number of the popular brown stained oak wall clocks from the first half of the 20th century about now, many being stripped or painted (should be a corporal offence!) and we pick up the original models when we can.
Similarly, the 'ordinary' 19th century Vienna clocks can be found and returned to the quiet splendour they always demand.
At present the most sought after wall clocks are the round dialled so-called 'School Clocks' which are demanding very high prices, especially those with a fusee movement. Paul is currently on the Smithdales Mk ll School Clock, made from reclaimed mahogany and incorporating a fully restored contemporary movement. When the design is right, and only then, will he make them available!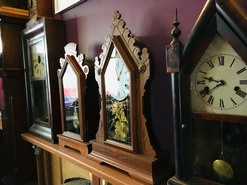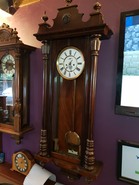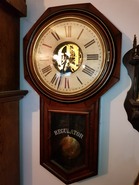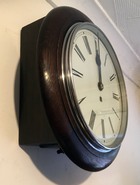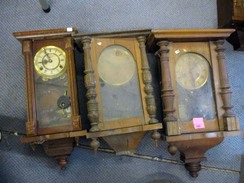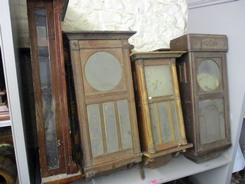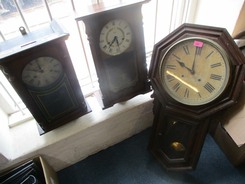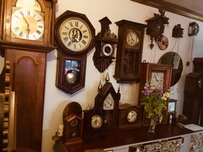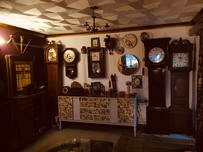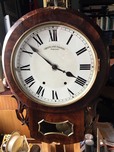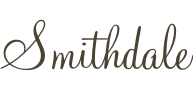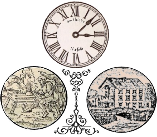 Heritage time-pieces returned
to life with passion.