As Millwrights we specialise in all aspects of the maintenance and repair of water and wind mills in East Anglia.
Smithdale Restoration allows us to bring clocks and furniture back to working life, and to use our skills to create new - and sometimes quirky! - creations.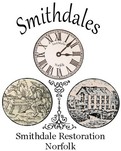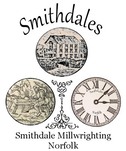 Smithdale Millwrighting Ltd is owned and run by the Abel family of Norfolk.
Specialist Timber Restoration, Window Door & Structural Repairs,
Carpentry, Fabrication, Smithing & Engineering.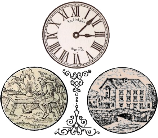 Wind and Water Mill maintenance & Repair
Stone Dressing & Milling Machinery
Flour processing Equipment
Retail Flour Production & Training
Recommissioning and Repatriating Longcase School, Wall and American Clocks
New Bespoke Furniture, Fittings, Equipment, Longcase & School clocks with period Movements